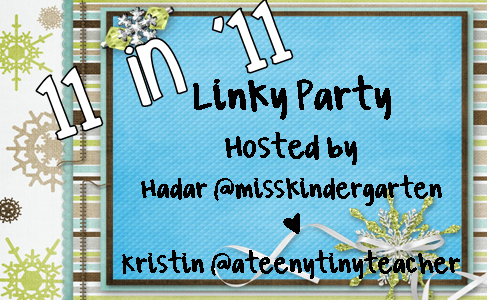 11. Favorite movie you watched:
I am not much of a movie watcher, but now that we have a Blue Ray and Netflix that may change. I would have to say that my favorite thing to do around Christmas is watch all the cheesy made for TV movies. My must see list grows every year as I try to keep up as my DVR teeters around 100% for the month of December. I have some faves that I must see every year (and the list is long). My two favorite new to me movies this year were the following two movies:
I have so many favorite TV series. I absolutely love the show "The Middle" and can't tell you how many times I feel like my family is like that family (my two youngest walk around the house in boxers all the time). Modern Family is equally funny. I also love the RH of NY, NJ, and BH. I cannot take Atlanta anymore and I have never watched OC for some reason. I am a scripted reality TV show junkie. I love Bethany, Rachel Zoe, Guiliana and Bill, and Tori and Dean. I am excited for the new show with Rachel' former assistant Brad. We will see if he is as funny and cute all by himself. I do have some standards though, because I refuse to watch the lame Kardashians.
My favorite restaurant is Bacchus in downtown Milwaukee. The food is divine as is the atmosphere. Our must have menu items are:
Sea Scallop – mushrooms, Sarvecchio parmesan, truffle vinaigrette.
Spinach – maple-glazed pork belly, mustard vinaigrette, poached egg.
Filet Mignon – bourbon peppercorn cream, sauteed mushrooms, potato mousseline.
"Cookies and Cream" – chocolate chip cookie bars with vanilla ice cream and caramel sauce.
8. Favorite new thing you tried:
I guess that would be one of my new MAC Iced Delights Eye Bag/Silver. Before winter break I did my eyes with this kit one morning and I had a boy notice that my eyes looked different (in the middle of math class). Then at the end of the day he came to me for some math help. Completely out of the blue he told me I "looked pretty today". I guess he was really digging the smokey eyes. :)
7. Favorite gift you got:
My sweet darling husband got me an iPad 2 for Christmas. I was completely surprised by this, as I had already gotten myself a Cameo Silhouette and some other goodies for the Cameo as part of my present.
6. Favorite thing you pinned:
I would have to say the BLT bites appetizer. I made them for Cooper and Drew's family birthday parties, Friday treat day at school, and for a Champagne Christmas cookie exchange party. They are so easy, but definitely putzy to put together. Who does not love bacon? They are a hit whenever I make them.
My BLT bites appetizer
5. Favorite blog post:
I guess my favorite blog post would be my Classroom photos Part I. I love being able to look back on my classroom before school started and see how organized everything is. That level of organization does not last too long! I see that I never did a Classroom photos Part II post. I have a teacher workday at the end of January so maybe I will have time to get the whole area behind my desk organized (it has been neglected due to my crazy busyness).
4. Best accomplishment:
I would say that attending the NCSM 2011 conference in Indianapolis was quite exciting. I spent three days attending amazing sessions presented by key national leaders in mathematics education. I have to say that I was soooo disappointed that it was being held in Indianapolis (exciting city that it is), but the Downtown Marriott where I stayed and the convention center were gorgeous.
3. Favorite picture:
This is not the best quality photo because it was taken with my iPhone by my SIL on Christmas Eve, but I love it because it is the most recent photo of our family of five.
2. Favorite memory:
My favorite memory is our summer vacation to Green Bay and then Door County. The day we were supposed to leave none of us wanted to go (and our resort was booked) so we made reservations at another resort and stayed an extra day. We just did not want to leave our happy place AKA Door County!
The boys striking a pose
No trip to DC would be complete without at least two visits to Double Delights for gelato.
1. Goal for 2012:
My goal for 2012 is to spend more quality time with my boys and husband. I am so busy with school and all the committees I am on, there are some weeks where I have after school meetings four nights in a row. I need to find balance between work and home. I absolutely love my job and the many leadership roles I hold, but I feel like my boys are being shortchanged in the process. They are growing up so fast and I don't want to fill like I missed out on what is really important. My professional goal is to move forward with the big changes coming out of our math review and the CCSS in math. Big changes are ahead and it is an exciting time, but I need to keep the balance I previously talked about.